I may have splurged on 4 bookshelves in a one month period, and someone made me one for Christmas. Thanks, Alex! I wish I knew you were making me one, otherwise I would've still bought those bookshelves, I just would have been more discreet about it.
My Top Picks:
The Four Agreements
A Toltec Wisdom Book by Don Miguel Ruiz
This book was introduced to me by a life coach back in 2017. It's described as a "Practical Guide to Personal Freedom," and there are only four mantras it gives you. I do my best to consciously abide by them everyday. It wouldn't be fair of me to just, list them, right? Like you should probably purchase the book? It's only 6 bucks. (But if you're poor, message me.)
From Here to Eternity
Traveling the World to Find the Good Death by Caitlin Doughty
I fucking love this woman. This book conversationally explores this mortician's experiences around the world and how other cultures accept, celebrate, and intertwine their lives with the death- unlike western culture. Caitlin has a brilliant YouTube channel "Ask a Mortician" where she dives into all topics pertaining to the funeral industry. She also occasionally refers to bodies as flesh-bags and I'm all for that.
Night
by Elie Wiesel

This was the most powerful book in my childhood. Elie Wiesel captures the weight, despair, and indifference that surrounded the Holocaust, and I would stay up all night crying, intensely reading about this poor boy's life and everyone he met at the camps, absolutely shaken. The lines in this book will stick with you forever.

(Sorry, I don't know why the font suddenly changed sizes. I'm bad at this)
Healing Politics
A Doctor's Journey into the Heart of Our Political Epidemic, by Abdul (Abdulrahman) El-Sayed
I was so pleasantly floored that someone like me was able to read the full length this book- if I can do it, you can, too. Abdulrahman (whose public name is shortened to Abdul, read the book to find out why if you can't imagine why already) is a man gaining much political attention, particularly by the likes of Bernie Sanders and AOC. You don't have to be a political nutjob to appreciate this book, either. Abdulrahman's "empathy politics" is a call to action that we can all participate in to lessen the polarization. It's not about empathizing with one side, either- it's everyone. I will be publishing a book review on Healing Politics, too. Woo!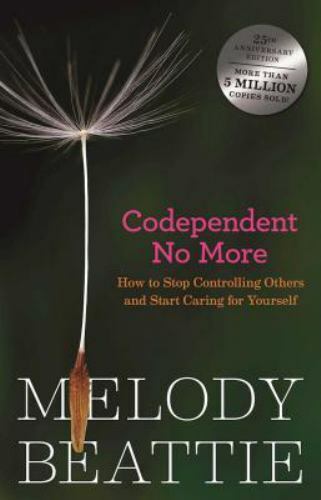 Codependent No More
How to Stop Controlling Others and Start Caring for Yourself, by Melody Beattie
You may be codependent a not even know it- you might know someone who is. The world is full of people who can find themselves on this spectrum, and without this book, it's a hard concept to even define. Relationships all around us can benefit from Melody Beattie's work, and I hope yours do, too.

The Body Keeps the Score
Brain, Mind and Body in the Healing of Trauma, by Bessel van der Kolk
PTSD really wasn't a thing until the 1990's, and war veterans before that time who suffered from PTSD were instead diagnosed with schizophrenia. That is how little we know about trauma, and the misconceptions around it affect all of us and our society. Most of us have been traumatized in some way, and you may not know everything that comes with that sort of baggage. It's certainly a scientific book, but absolutely necessary when trying to figure out what is happening to you and what trauma does to the body, long after the situations that gave it to us. Get ready to dive deep.
The Color Purple
by Alice Walker
One of my favorites of all time- letters of persevering love for a sister, and the tests of faith. An African-American woman named Celie holds on to her dream of one day being reunited with her sister Nettie, even though there's real doubt of whether this is ever possible throughout the span of forty years.
The Future Earth
A Radical Vision of What's Possible in the Age of Warming, by Eric Holtaus
What do we have to do as a society to take care of this planet? This is the first written book on hopeful change- an optimistic guide to fixing the environmental problems we've created as a society. While our politicians are the final decisions makers, people like Greta Thunberg prove that our voices can shift the tide. We have no choice but to change for the better. Our home needs us more than ever, and this book has solutions to follow.
I will also be doing a more detailed book review in upcoming weeks, along with Healing Politics.
The Rise of Kyoshi
by F.C. Yee

Okay so I haven't bought this book yet because I've been spending too much lately but I'm sure it's great you should read it

I have more books on my list, but here are a few for now that I wanted to share. Happy reading!